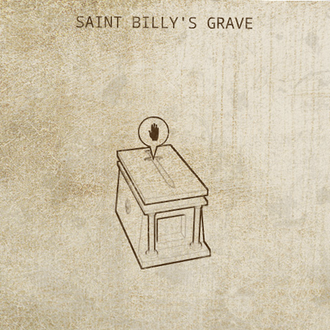 "All we know about the grave's location is what we heard from two different people who claimed to have seen it. One of them said that it was a four days walking distance to the west from Huira and the other one said that it was actually closer to Lago, somewhere in the south-west direction, so maybe it's not straight to the west from Huira, but a bit north of it. Unfortunately, the grave is small and not visible from far away. You probably don't need to hear my advice on this, but I think that you may want to check the general store here in Orth to see if they have any binoculars for sale."
- Solanum III, The High Priest of Orth
Saint Billy's Grave is a special location in the Alkubra Region. It can be found 278.3°, 480km from Huira or 239.3°, 446km from Lago. It exists in Story Mode only.
Locations
Edit
Saint Billy's Grave
Edit
Industries
Edit
Town's Industries
Edit
New Industries
Edit